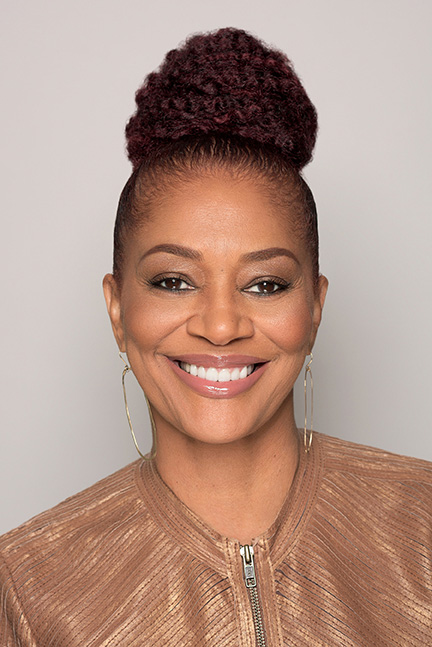 October 2, 2017
---
Terry McMillan
New York Times bestselling author Terry McMillan grew up in Port Huron, Michigan and fell in love with literature as a teenager while shelving books at our local library. She went on to study journalism at UC Berkeley and screenwriting at Columbia before making her fiction debut in 1987 with Mama, which won both the Doubleday New Voices in Fiction and the American Book Award.
Her warmth, humor, and fearless tell-it-like-it-is honesty has been entertaining readers ever since. Terry currently lives in Pasadena, California.
---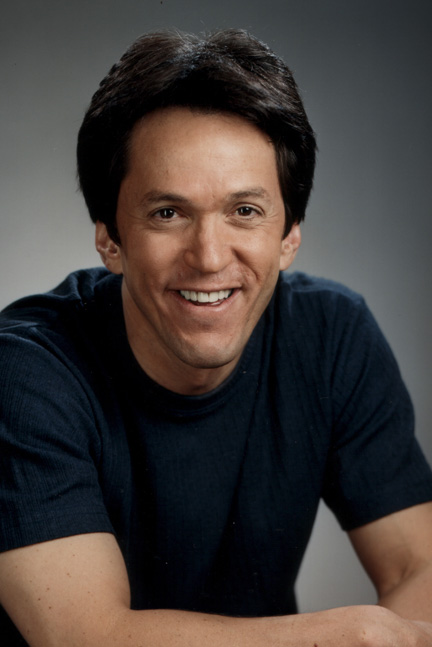 November 13, 2017
---
Mitch Albom
Author of Tuesdays with Morrie, philanthropist, columnist and sports reporter Mitch Albom is an inspiration around the world. His books have sold over 35 million copies and he has founded ten charities, including nine in the Detroit area.
A columnist for The Detroit Free Press since 1985 and panelist on ESPN's The Sports Reporters, Albom has been named the #1 Sports Columnist in the Nation and was inducted into the Sportswriters Hall of Fame.
Mitch Albom weaves a captivating and uplifting message about the potential in all of us for a giving, meaningful life.
---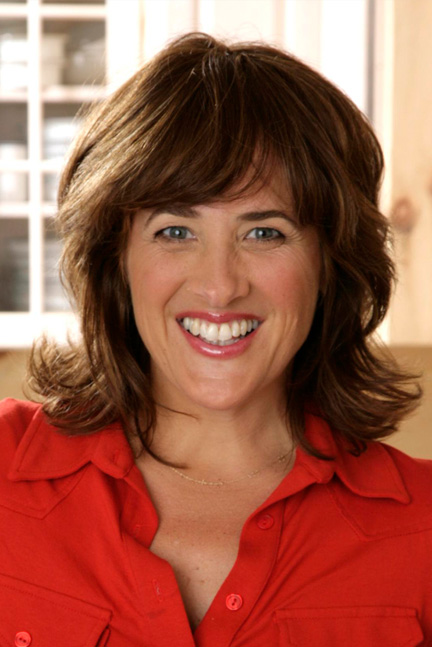 December 11, 2017
---
Katie Brown
A home and gardening television show host, author and trained art historian, Katie Brown has been serving up her unique brand of domesticity for over 20 years. Her career has included successful shows for Lifetime, A&E, and Style networks as well as regular appearances on the Today Show, Good Morning America, and Live with Regis and Kelly.
Her five books offer insights into decorating, entertaining, gardening and celebrating life! Most recently Katie served as the Editor in Chief for Yahoo's very popular DIY site, Makers.
---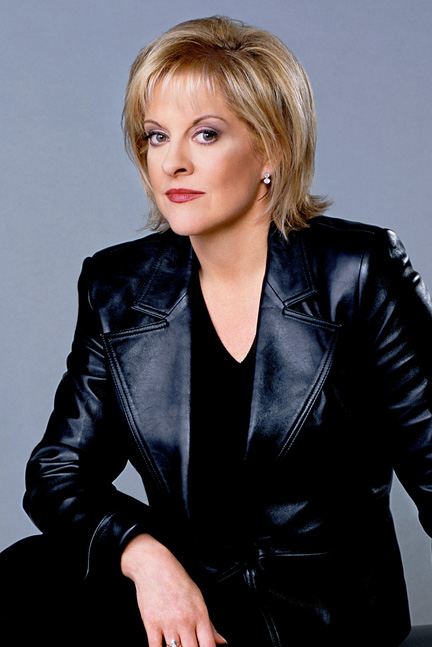 February 12, 2018
---
Nancy Grace
You know Nancy Grace from Court TV and CNN Headline News where, with more than 25 years of experience in bringing criminals to justice, she was a leading voice as a victims' advocate. A former prosecutor, who lost her own fiancé to violent crime, Nancy Grace has appeared on Oprah, GMA, The View and Larry King, giving a no-holds-barred take on the modern justice system.
On television, Nancy is a force to be reckoned with - but in person, her warmth, wit and candor make for a memorable program.
---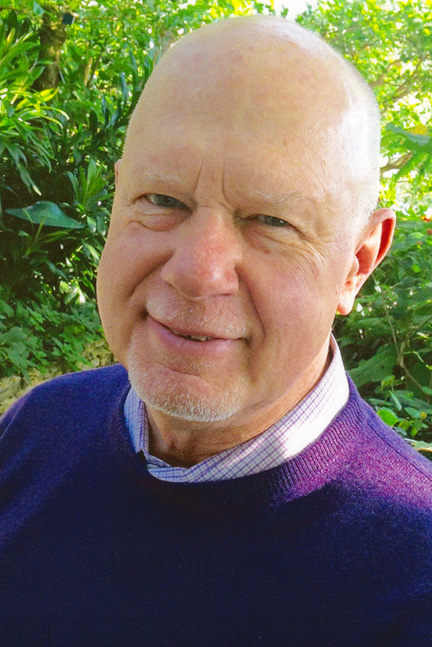 March 12, 2018
---
Rudy Maxa
Rudy Maxa, aka "The Savvy Traveler," is one of America's premier consumer travel experts whose writings and radio and television shows have helped save thousands of travelers' time and money.
A former Washington Post reporter, Rudy is a contributing editor with National Geographic Traveler and Delta Airlines' Sky Magazine. His nearly 100 public television episodes on the great destinations of the world have won numerous awards, including several Emmy Awards.
His weekend radio show, "Rudy Maxa's World," is the country's most widely syndicated travel talk radio show.
PAST SPEAKERS: 2016-2017 Season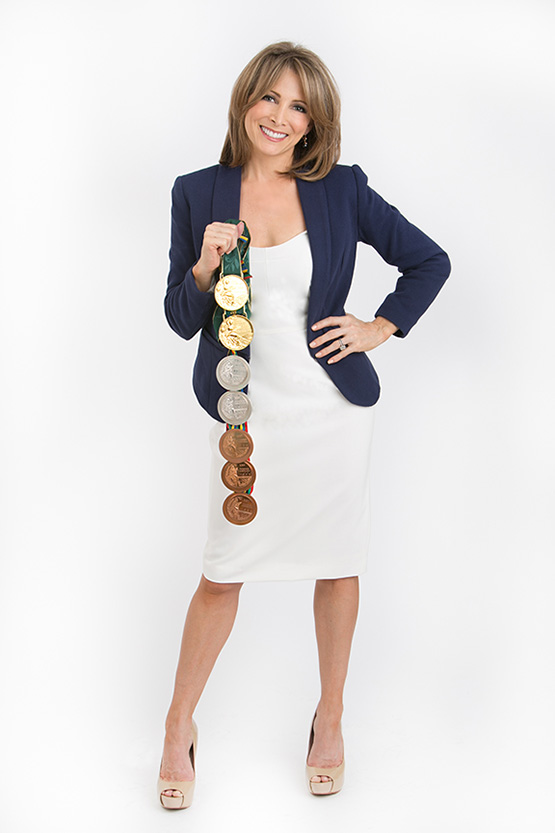 October 3, 2016
---
Shannon Miller
The most decorated gymnast in American history, Shannon Miller is the only American to rank among the top 10 All-Time world gymnasts. She is the only female athlete to be inducted into the U.S. OIympic Hall of Fame-Twice!
At the 1996 Games, Ms. Miller led the "Magnificent Seven" to the U.S. Women's first ever Team Gold with her gold medal on the balance beam. Her Olympic career cemented her place as the most accomplished gymnast, male or female, in U.S. Olympic history.
Following her Olympic career, Shannon completed her education with a law degree from Boston College. She then moved from Olympic athlete to advocate for the health and wellness of women and children as she launched her company "Shannon Miller Lifestyle: Health and Fitness for Women." Six months later, Shannon was diagnosed and successfully treated for ovarian cancer.
Through the media, lecturing, writing, and her weekly radio show, Ms. Miller continues her mission to empower women to make their health a priority.
---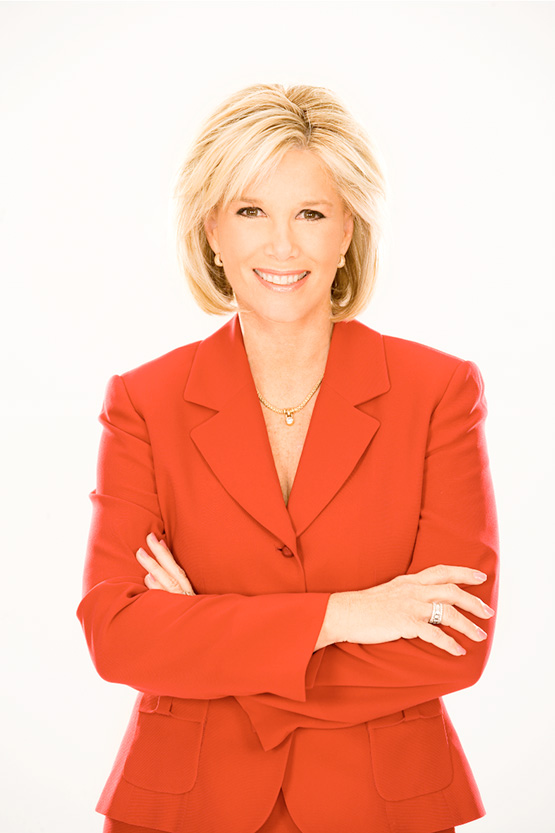 November 14, 2016
---
Joan Lunden
"Good Morning America!" was the morning greeting from the 20 year host of Good Morning America, Joan Lunden. Her journalistic credits include covering four presidents, five Olympics and assignments in 26 countries.
A working mother of seven children and caregiver for her aging mother, Joan understands the stresses women face. She speaks around the country about her interests including health, wellness, parenting and achieving success and balance in life. She has a reassuring and informative presence in American homes. Her ventures include lines of cookware, comfort bedding, skincare and a women's wellness retreat.
Ms. Lunden hosts Retirement Living TV's Taking Care. She is the national spokesperson for A Place for Mom, the American Heart Association, Mother's Against Drunk Driving, American Lung Association, American Red Cross, American Academy of Pediatrics and Colon Cancer Alliance.
She has graced the covers of 40 magazines and books. Additionally, she has authored several books including her latest collaboration, Chicken Soup for the Soul: Family Caregiving, and she has also released an exercise video.
---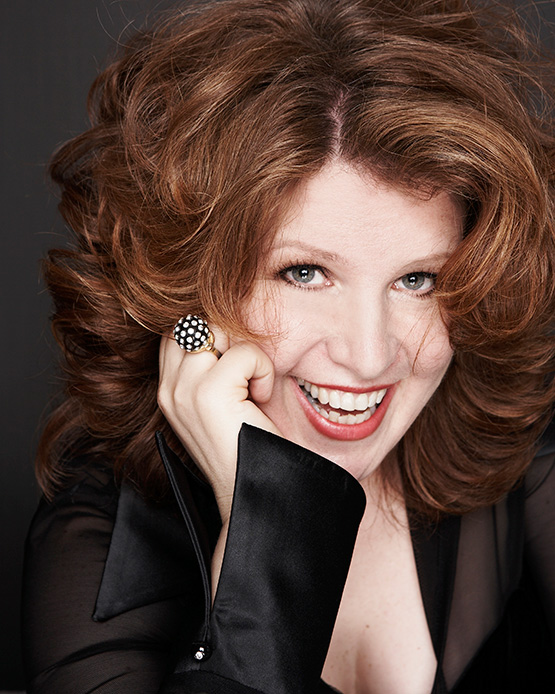 December 12, 2016
---
Klea Blackhurst
Klea Blackhurst took New York by storm in 2001 with her award-winning and critically acclaimed tribute to Ethel Merman, "Everything the Traffic Will Allow: The Songs and Sass of Ethel Merman." She has continued to wow audiences and critics alike nationwide ever since. This show highlights memorable songs from Girl Crazy, Anything Goes, Annie Get Your Gun and Hello, Dolly!
Ms. Blackhurst has a life long love and respect for the dazzling and gutsy Ms. Merman and has championed both her sound and her "wicked sense of comedy" into this presentation. Audiences will be delighted watching Klea "turn the story of Merman's star power into a folk tale."
In addition to performing with numerous symphony orchestras nationwide and abroad, Ms. Blackhurst has participated in the development of a new musical. She helped create and stars in the title role of Hazel: A Musical Maid in America, based on the iconic television maid from the '60s.
Klea's theater credits also include A Tree Grows in Brooklyn, Bingo, Radio Gal and Goodspeed Opera's 50th Anniversary production of Hello, Dolly!
---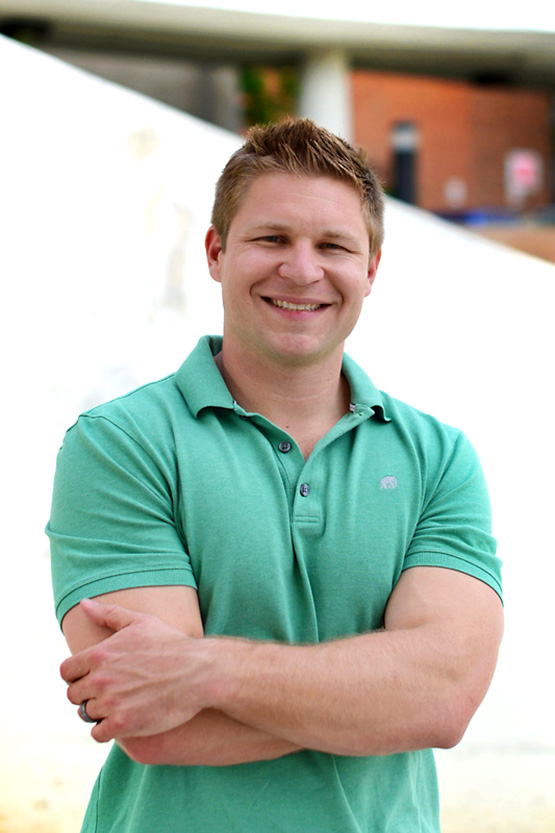 February 13, 2017
---
Kevin Lacz
Kevin "Dauber" Lacz is a former Navy SEAL sniper and combat medic. After the terror attacks on 9/11 he decided to leave school and join the Navy SEALs, serving two tours in Iraq. He shares anecdotes from his time with SEAL Team THREE where Chris Kyle (the American Sniper) became a friend and mentor.
When the book American Sniper was being adapted for the big screen, he advised the screenwriter and was hired to be a technical advisor. Bradley Cooper, who played Chris Kyle, convinced Kevin to play himself in the movie. The Oscar winning film garnered six nominations in 2015.
Kevin was honorably discharged from the Navy upon completing his enlistment. He was awarded numerous commendations for his heroic service to our country. In 2011 he graduated magna cum laude with a degree in Political Science from the University of Connecticut. He graduated from Wake Forest University in 2014 with a Masters of Health Sciences and is a certified Physician Assistant.
He currently lives with his wife and two young children in Florida.
---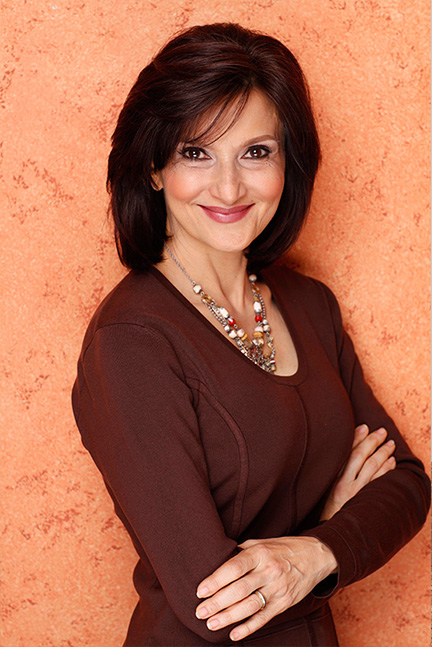 March 13, 2017
---
Francine Segan
Explore each exciting decade through its food and social etiquette as food historian Francine Segan takes us on a journey from the Roaring '20s to more recent times.
We will learn about popular '20s foods inspired by the rise in women's rights and about "ice box cake" created thanks to the invention of the refrigerator. Discover the story behind '30s foods like pineapple upside down cake, and the new post-Prohibition cocktails and cocktail party foods.
WWII brought shortages and inspired "victory gardens," home canning, "meatless Tuesdays," "No ration-point" menus and sugarless desserts.
The suburbanization of the '50s sparked cocktail parties and backyard BBQs, while the '70s and '80s brought new gourmet awareness. Learn about America's diet crazes during each decade and much, much more!
In addition to her lively and informative lectures, Ms. Segan also appears on many TV programs, including the Today Show and Early Show. She has been featured on numerous specials for PBS, Food Network and History, Sundance and Discovery channels, and is also a popular radio guest, a regular on Martha Stewart Living Radio.